Living Marine Aquarium 2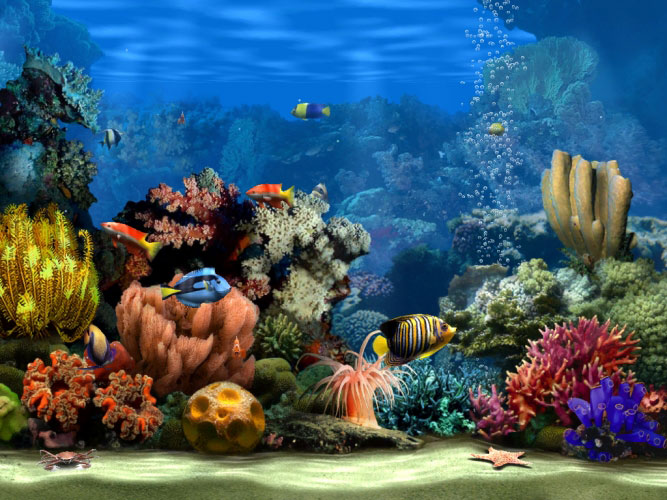 ‹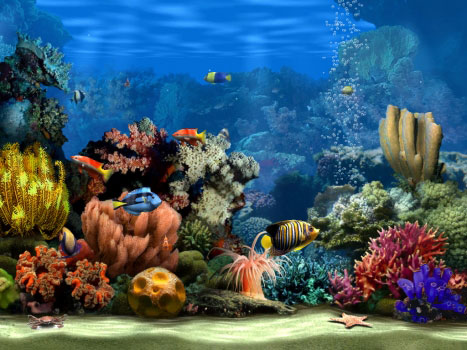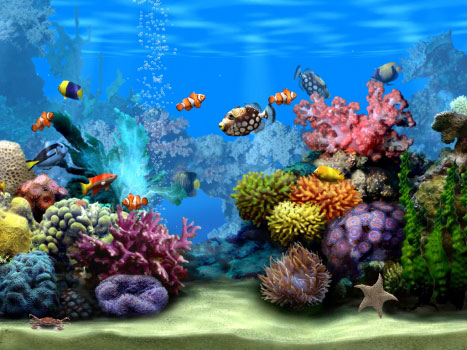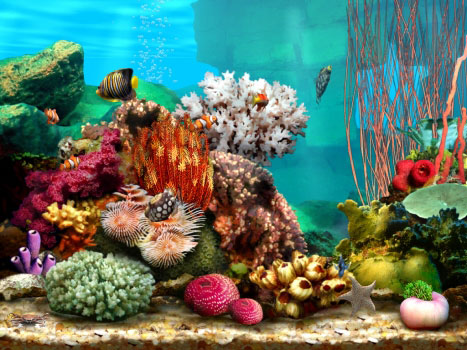 ›
Version 2.0 of the Living Marine Aquarium screensaver features 18 animated species of fish and other sea creatures, from the Blue Hippo Tang and Percula Clown to a Sea Horse and Anemone Crab. It also includes three different aquariums that the screensaver rotates through. The quality of the graphics can be adjusted via the settings panel, where you can also customize the number of fish per species or select an aquarium of your preference.
Known issue 1: If you are on Windows 8 or 10 and receive an error about Flash while installing, close the installer, download and run this file, then try to install the screensaver again.
Known issue 2: If you don't allow your system to be tested to automatically detect the optimal settings for the screensaver during installation, you may get a "Runtime Error" when the screensaver attempts to run. You will need to click the "Test my system for optimal settings" button under the "Video" tab of the screensaver's settings panel to resolve this.
Known issue 3: Support for Adobe Flash Player has been removed from Windows. This screensaver requires Flash only for the settings panel. The screensaver itself still works.
User Rating: Not rated. Be the first!
Downloads: 29
License: Free
Date Uploaded: 05.16.2021 2:38:16 PM
Windows
Your rating