AHA! Christmas Trivia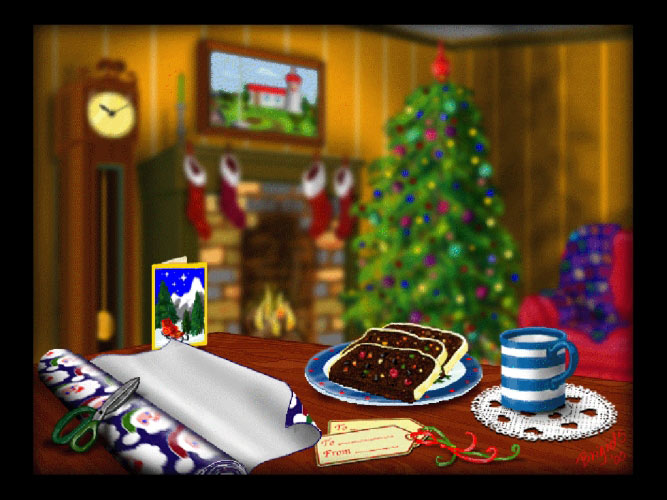 The AHA! Christmas Trivia screensaver for Windows displays an evolving Christmas scene, with a plate of cakes, some Christmas wrapping paper and a postcard on the table in the foreground and a homely living room with a Christmas tree, standing clock and fireplace in the background. The scene is interspersed with informative trivia pages, telling fun facts related to Christmas. The standing clock, while blurry, actually tells the current time.
User Rating:

(1 votes)
Downloads: 2
License: Free
Version: 1.7
Publisher: AHA! Software Inc.
Date Uploaded: 12.11.2021 10:15:56 PM
Windows
Your rating