Space Ship Santa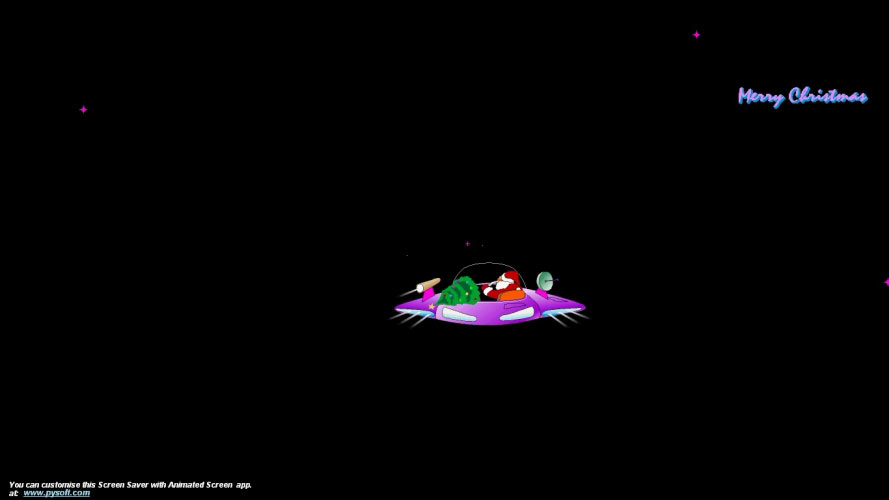 Watch Santa Claus make his way through space in this animated screensaver for the Christmas holiday. His pink space ship includes a Christmas tree and has a satellite on the right wing. Stars and other cosmic objects come flying past, including Earth, other planets and even Alf from the 1990s television show makes an appearance in his own spaceship.
User Rating: Not rated. Be the first!
Downloads: 1
License: Free
Publisher: PY Software, Inc.
Date Uploaded: 01.15.2022 9:45:12 PM
Windows
Your rating